Make your own Lord of Misrule decorations with this free printable. Merry Yule!
Print out, paste over card, colour, decorate, and cut out. Assemble with split pins and add some thread to hang it from your Christmas tree. We'd love to see your creations!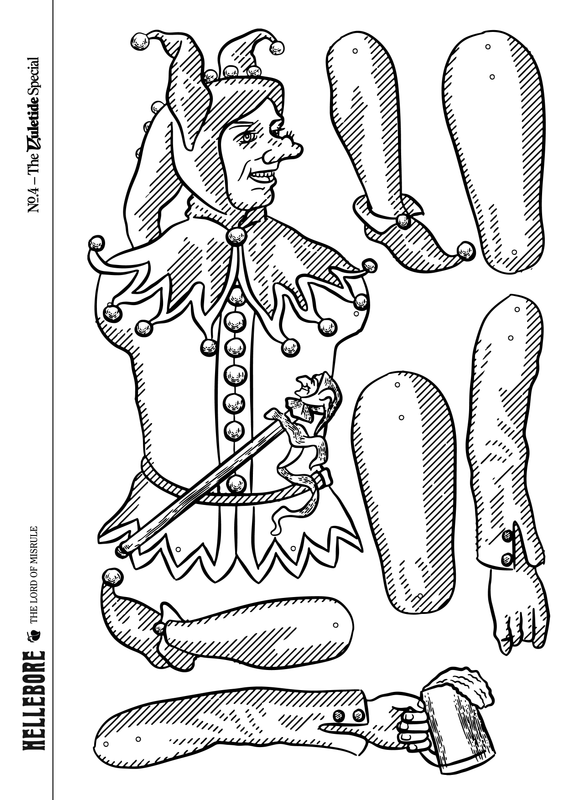 Hellebore's Pan mask is here to get you through the Pan-demonium.

Get the high-res version here. Print and cut out. Enjoy!